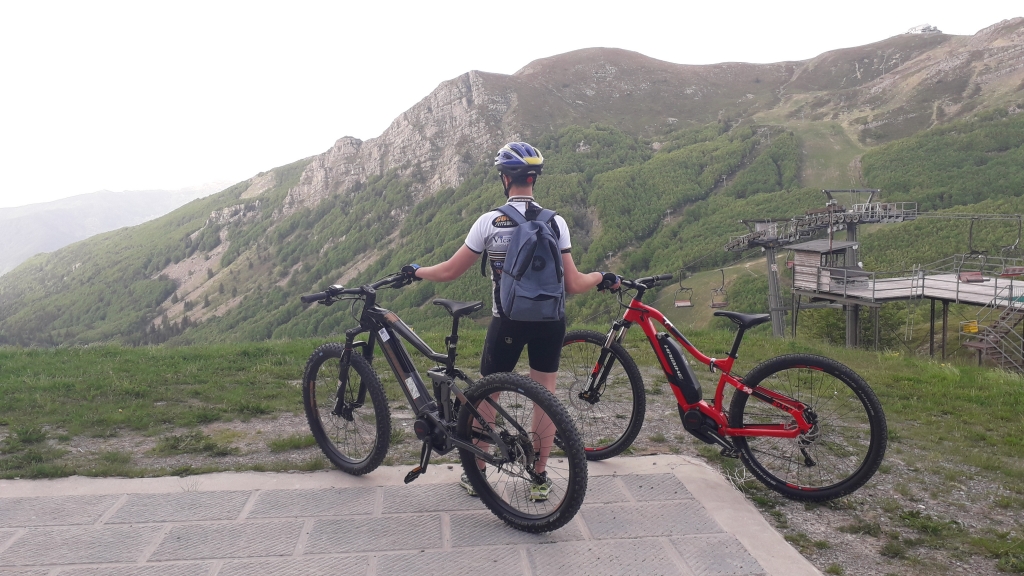 Abetone bicycle tourism
The K2 Hotel is located in a privileged position to visit and experience all the beauties of the Tuscan-Emilian Apennines by mountain bike.
From our structure, the view stretches from the Cima del Cimone, the Abetone Pass, the Cima del Monte Gomito. nature lovers following the paths traced by the CAI and the GEA, the closest are the 517 to 519 that will lead you to the beautiful Lago Santo, Lago Turchino, Lago Baccio and Monte Rondinaio.
All routes have been traced that follow the slopes of the ski slopes to pay attention to the test cycles with their MTB these tracks. The paths are modern with regards to the wardrobe.
News Summer 2019!

The E-Bikes have arrived!

We offer our customers the possibility to rent Haibike e-bikes, excellent tools to explore the Tuscan Emilian Apennines and its beauties, regardless of skill level or driving style.
In the case of interest, please report it in your booking, e-bikes are limited in number and you could stay on foot!